Scorpio Sex Horoscope: Tomorrow

Dec 08, 2022 - Where are your priorities? The Moon is moving through your sensual 8th House of sex and intimacy, heating things up. You're more than ready to kick up your heels and hit the town, but before you can start playtime Venus will be sending out a jealous beam to bring your attention back down to earth.
Venus in moving through your materially oriented 2nd House of earned income, turning her focus from romance to finances. This transit can also make your attracted to someone far more stable than you normally prefer, and with the intense 8th House at hand you'll feel the tension between the two more strongly today than usual.
Is safe sexy? It's up to you to decide, but don't write someone off right away just because they can't keep up with you; if anyone should be open to the fact that stability doesn't mean boring, it would be you.
More Horoscopes for Scorpio
The Knight of Cups is always a welcome card in any reading, particularly in Tarot readings about love or romance. A wonderful invitation is on its way to you, or you may be the one receiving the invitation. This invitation may be anything from a new date if you are single, to a proposal if…
Let These Tarot Readings Help Guide You Through Your Day
Daily Gemstone & Crystal Reading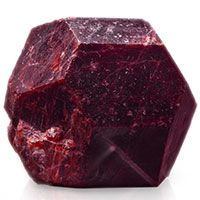 Garnet promotes love and attracts romance, making it an excellent stone to work with for anyone looking to increase the love in their life. This crystal is particularly helpful for those under the signs of Leo, Virgo, Capricorn, and Aquarius, all signs where loyalty is of the utmost importance. Garnet's…