Scorpio Sex Horoscope: Tomorrow

Mar 27, 2023 - There's a combustible alignment in the sky today, Scorpio, and it's encouraging you to get out and try something new, or at the very least stay inside and try something new, if you catch my drift.
The sensitive Moon and sexy Mars are coming together in their once-a-month conjunction, this time in your 9th House of foreign travel and broadening experiences, encouraging you to take a bite out of life, so even if today promises to be ho-hum from the look of things, let your imagination take you where it may and you'll be more than pleasantly surprised with where you end up.
Since these two planets are meeting up in fellow Water sign Cancer, you can be sure that the mood will be pleasant and positive, so there really is no reason to hold back when it comes to indulging right now. Go forth and enjoy!
More Horoscopes for Scorpio
There is a bit of a juggling act in play when the 2 of Pentacles appears in your reading. If you are seeing this today, the Tarot is telling you that you've got a lot going on. But this is a Minor Arcana card and not an Earth-shattering juggling act. You may have put a…
Let These Tarot Readings Help Guide You Through Your Day
Daily Gemstone & Crystal Reading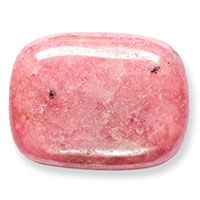 The sister stone of Rhodochrosite, Rhodonite promotes self-healing to make the world a better place. This stone can help us find it in ourselves to heal from within so that we may be stronger for those who need us. Rhodonite is known to assist in finding emotional balance, forgiveness, harmony,…