Scorpio Sex Horoscope: Tomorrow

Dec 05, 2023 - There is a lot going on today, Scorpio, and I wouldn't be at all surprised if you wind up interacting with a lot of unusual and potentially interesting people. The Moon is dancing through Virgo and your outgoing 11th House of social groups and global communications, so your focus is turned outward. This is generally a more platonic sector, but there's a chance of change thanks to the planets.
Throughout the day la Luna will form a harmonious angle to revolutionary Uranus in Taurus, currently camped out in your relationship sector. As I said, the 11th House is much more platonic than romantic, but if you are on the lookout for someone special right now be sure to get out and circulate. The friend-of-a-friend could turn out to be the perfect person, or know the perfect person just waiting for you.
More Horoscopes for Scorpio
The Knight of Pentacles is in no hurry. We see no sudden movement in this card. He is resting on his horse, and looking at his pentacle almost as if he is meditating on it, or more aptly, considering his next move. Knights often bear messages or information, but also represent the mid-point of a…
Let These Tarot Readings Help Guide You Through Your Day
Daily Gemstone & Crystal Reading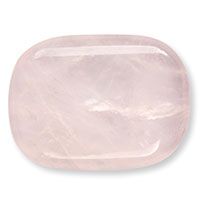 Rose Quartz is one of the most loving, gentle crystals available. Bringing us positive energy, Rose Quartz can assist with love, relationships, and self-care. It can even help those suffering from self-esteem that is too low or too high.  With anything to do with love, Rose Quartz is right there…