Scorpio Sex Horoscope: Yesterday

Mar 28, 2023 - There is so much energy bounding across the sky right now, and I wouldn't be surprised if you find your sensual sensors peaking. Today, however, you might find your desires and urges put on the backburner despite your best efforts.
Yes, I know how much attention you pay to a work week calendar and you have every right to want to get out there and enjoy yourself, but it looks like some matter of business or responsibility will rear its head and require your attention before you can focus on anything else considerably more pleasurable.
Take the time and check off whatever boxes you need to because if you simply get your head in the game and take care of your work I'll bet good money you can still find enough time later in the day to let your heart lead you wherever it may. Have fun!
More Horoscopes for Scorpio
The 10 of Cups is a wonderful card to see in any reading, and when it shows up in your day, you are being given a message of pure love. For Yes/No questions today, the answer this loving card brings is an absolute YES. You are going to get what you want, and then some.…
Let These Tarot Readings Help Guide You Through Your Day
Daily Gemstone & Crystal Reading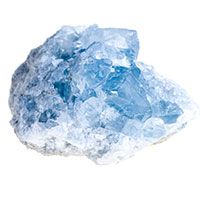 Celestite is a deeply spiritual crystal that helps to connect us to divine wisdom and supernatural forces within the cosmos. This is a crystal to use when you are strengthening your spiritual abilities. It is also a wonderful crystal for those exploring their clairvoyant or psychic abilities. It promotes inner…