Capricorn Daily Horoscope

Sep 28, 2023 - Don't force anything today, Capricorn; in fact, why not take off from the grind to give yourself some rest and tend to other matters that don't entirely revolve around serious issues?
The intuitive Moon is sailing through Aries and your foundational 4th House, so this is the perfect time to focus in on your emotional needs and tend to them so that you can be on top of your A game when the Moon moves into more productive realms.
There is an especially elegant energy arriving from Neptune, so even if things seem relatively average to you, today actually has the ability to be so much more. Go with the flow and you'll find yourself winding up somewhere very special. What more could you ask for?
Sep 28, 2023 - What is the nature of the dialogue between you and your romantic partners? Do you know how to communicate clearly and directly with one another in a way that enables there to be trust and transparency in your relationship? The Moon is in Pisces…
Sep 28, 2023 - How good are you at expressing your ideas to others? Do you feel skillful in your communication abilities at work? The Moon is in Pisces and in your 3rd house and these are all questions to meditate on. Communication can truly be everything sometimes.…
Sep 28, 2023 - This is an transitional time for you and your intuition is stronger than usual. If you feel drawn to a place or situation today, it is most likely happening for good reason. Are there patterns of self-destruction holding you back? Stepping outside of yourself…
Sep 28, 2023 - With the Moon in Aquarius, you may feel a shift in focus from your personal goals to those of the collective, Capricorn. You may find yourself thinking more about how you can contribute to society and help others, whether through your career, volunteer work,…
Sep 28, 2023 - This is going to be a rather quiet day for you, Capricorn, so take that truism at face value and don't try to push anything. The intuitive Moon is sailing into Aries and your foundational 4th House, so this is the perfect time to…
More Horoscopes for Capricorn
There's a lot going on in the 8 of Wands, and there are multiple meanings depending on the question that you are asking of Tarot. When the 8 of Wands appears, generally the meaning implies something happening quickly to help evolve a situation, or something arriving out of the blue. This is a great card…
Let These Tarot Readings Help Guide You Through Your Day
Daily Gemstone & Crystal Reading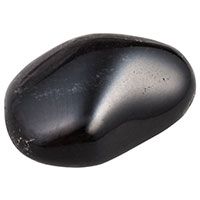 The calming Obsidian crystal is in fact volcanic glass, formed naturally when lava is cooled. It is a safe and grounding stone whose volcanic origins hint at the raw-energy potential inside it. It is a powerful tool for protection and healing.  The signs of Aries, Scorpio, Sagittarius, and Capricorn can…