Capricorn Daily Horoscope

Apr 02, 2023 - How far can your ideas take you? It's a good question to ask yourself on a day like today thanks to the fact that the intuitive Moon is going to be moving through your boundless 9th House of foreign cultures and endless horizons. This really is a the-world-is-your-oyster kind of transit, and what's wonderful is that a number of planets are going to be reaching out from various sectors of your chart to support this pleasant vibration.
There is just one small fly in the ointment: Saturn. Saturn is currently in your 3rd House of communication, so while your mind is a million miles away, some very realistic problems are probably going to bring you back down to the here and now. Fortunately, this transit will only be impacting the world for a few hours so you should come out on the other side alright provided you don't wind up in a screaming match with anyone beforehand.
Apr 02, 2023 - Does your romantic partnership provide your life with meaningfulness? Does it connect you spiritually to something bigger than you, something that you believe in? These are good questions to reflect on today as the Moon is in Virgo and in your 9th house. It's…
Apr 02, 2023 - Do you feel spiritually connected to your job? This is a relevant theme to ponder over today as the Moon is in Virgo and in your 9th house. What are the things you can do that permit you to have a larger experience doing…
Apr 02, 2023 - You're feeling more balanced about your finances today, Capricorn, and this is a good thing so be sure to maintain this sense of balance that you have acquired. There may be a few challenging moments on the way but it is nothing you can't…
Apr 02, 2023 - A surge of energy helps you feel inspired today, Capricorn, encouraging you to work hard and focus on projects that will bring you closer to your goals. Don't take this energy for granted, but rather, try to start the day with exercise to help…
Apr 02, 2023 - This is a really lovely day to let the world guide you wherever it may, so get out there and try to bring someone special along with you if you can manage. The intuitive Moon is moving through your adventurous 9th House of foreign…
More Horoscopes for Capricorn
On the one hand, the Knight of Pentacles is in no rush, not in a hurry to get anywhere. But on the other, the road ahead of the Knight and the red laurels on his dress and horse indicate he is ambitious and has a bright future ahead. When the Knight of Pentacles appears, the…
Let These Tarot Readings Help Guide You Through Your Day
Daily Gemstone & Crystal Reading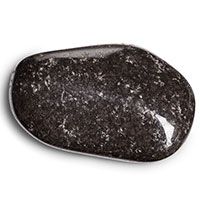 Known for its properties of encouragement, strength, and protection, Onyx connects very closely to our primary chakra, the Root chakra. This is because both Onyx and our Root chakra connect to our sense of safety, security, and our physical identity or sense of self.  The properties of this crystal are…