Sagittarius Career Horoscope

Dec 05, 2022 - Discipline is discipleship, this means that discipline isn't thinking "oh, I hate doing this but I have to do it anyway." It means knowing that you're doing what you're doing because it is paving the way for you to accomplish what you want to.
It is about being a disciple, a student in service of whatever cause you're devoting yourself to, even if its solely a personal one.
The Moon is in Taurus and in your 6th house of daily routine and work and this is a topic to deeply contemplate on. It is the things that we do every day that create our overall reality and determine whether we can achieve what we want to or not.
More Horoscopes for Sagittarius
Let These Tarot Readings Help Guide You Through Your Day
Daily Gemstone & Crystal Reading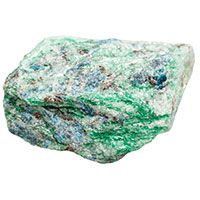 Fuchsite is often associated with healing, loving energy due to this green hue and its ties to the Heart chakra. This crystal allows us to find our inner light and release negative emotional energy, which allows those who use it to become more compassionate and forgiving in our relationships. Due…
WHAT IS YOUR WORKPLACE MATCH?
Find out how you and your career match up!