Sagittarius Health Horoscope

Mar 29, 2023 - During this phase, you may feel inspired to expand your horizons and explore new ideas, Sagittarius. Consider taking a class or workshop that aligns with your interests or planning a trip to a new destination.
Connect with the adventurous energy of aventurine by carrying a piece with you or meditating with it. Aventurine can help you manifest abundance and good luck.
For a snack that supports your energetic nature, try a smoothie with ingredients like bananas, berries, and spinach.
More Horoscopes for Sagittarius
The 10 of Cups is a wonderful card to see in any reading, and when it shows up in your day, you are being given a message of pure love. For Yes/No questions today, the answer this loving card brings is an absolute YES. You are going to get what you want, and then some.…
Let These Tarot Readings Help Guide You Through Your Day
Daily Gemstone & Crystal Reading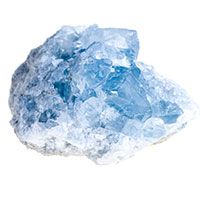 Celestite is a deeply spiritual crystal that helps to connect us to divine wisdom and supernatural forces within the cosmos. This is a crystal to use when you are strengthening your spiritual abilities. It is also a wonderful crystal for those exploring their clairvoyant or psychic abilities. It promotes inner…