Sagittarius Health Horoscope: Yesterday

Nov 25, 2022 - A boost of motivation helps you get things done and take charge today, Sag. This is a great day to focus on your physical health, as exercise and eating right will raise your vibrations. Begin the day with a form of cardio, like kickboxing, to give your body balance, harmony, and more energy.
Orange calcite is a crystal that amplifies confidence, cleanses energy, and promotes light-heartedness. Keep a piece of orange calcite in your left pocket or your purse to encourage self-assurance and motivation.
Seaweed is an excellent source of iodine and it tastes delicious with soy sauce and ginger. Try making yourself a seaweed salad for a tasty treat that will boost your health, Sagittarius.
More Horoscopes for Sagittarius
The Magician is almost always a welcome card to see in any Tarot reading. The colors alone on this card are vibrant and bright enough to suggest good things are about to happen. We also see the infinity symbol above the head of the Magician, which suggests that an element of the Divine is in…
Let These Tarot Readings Help Guide You Through Your Day
Daily Gemstone & Crystal Reading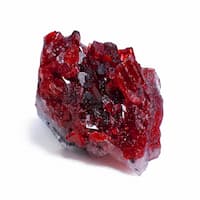 Ruby is a crystal that brings confidence, passion, and motivation. When you feel unmotivated or lackluster, Ruby brings you a sense of positivity and determination to help you reach your goals. This crystal promotes joy, happiness, and self-encouragement. It is especially helpful when you find yourself stuck in a routine…