Sagittarius Money Horoscope

Dec 05, 2022 - As Full Moon energy approaches, Sag, now is the time to consider and reflect on how your financial decisions this year have led you to where you are today.
You may have a couple of regrets but remember, a new year approaches and so do new opportunities.
The plans you originally made may have had to involve some flexibility but this is all part of your journey. Trust in yourself and trust in the divine wisdom of the universe. It knows your path even if you struggle to find it at times. You are on the right track, Sag, so don't let fear of the unknown or doubt in yourself stand in your way.
More Horoscopes for Sagittarius
Let These Tarot Readings Help Guide You Through Your Day
Daily Gemstone & Crystal Reading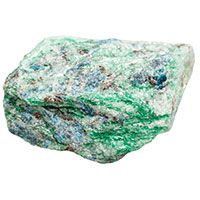 Fuchsite is often associated with healing, loving energy due to this green hue and its ties to the Heart chakra. This crystal allows us to find our inner light and release negative emotional energy, which allows those who use it to become more compassionate and forgiving in our relationships. Due…