Sagittarius Money Horoscope: Yesterday

Sep 23, 2023 - This is a powerful time of reflection and worrying about money issues is not the best way to start your day. Take time to come into alignment with yourself and just be happy!
Look for the little things that bring you joy. The more balanced you find yourself, the easier it is for you to reach decisions.
Important decisions lie before you. Discussing them with others can also be helpful so don't be afraid to open up today. Think about the changes you wish to see and how you can implement them into your reality.
More Horoscopes for Sagittarius
The presence of the Queen of Cups in your day suggests there is a lot of intuitive energy in the air. This Queen often signifies that an older woman, or person, likely of the Water Signs in astrology, will make a presence in your day. This court card symbolizes the zodiac sign of Scorpio, but…
Let These Tarot Readings Help Guide You Through Your Day
Daily Gemstone & Crystal Reading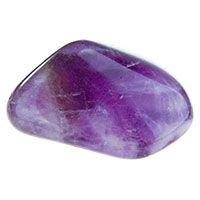 Amethyst is a member of the Quartz family, its color range starts with the palest lilac and goes to the deepest and darkest of purples. In its raw state, it forms in points, from tiny clusters in the druse, to huge natural termination. Containing qualities of purification and protection, Amethyst…