Sagittarius Health Horoscope: Tomorrow

Mar 27, 2023 - This transit may bring a focus on self-expression and communication, Sagittarius. Use this time to express yourself clearly and confidently, whether in writing, speaking, or creative endeavors.
Your natural enthusiasm and sense of adventure will be heightened, making this a good time to explore new ideas and experiences. To enhance your communication skills and sense of adventure, carry a piece of sodalite with you, a crystal known to promote mental clarity and exploration.
For a flavorful and exotic meal, try some international cuisine like Thai, Indian, or Moroccan food.
More Horoscopes for Sagittarius
There is a bit of a juggling act in play when the 2 of Pentacles appears in your reading. If you are seeing this today, the Tarot is telling you that you've got a lot going on. But this is a Minor Arcana card and not an Earth-shattering juggling act. You may have put a…
Let These Tarot Readings Help Guide You Through Your Day
Daily Gemstone & Crystal Reading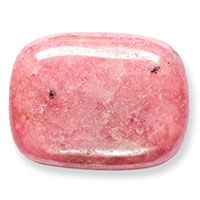 The sister stone of Rhodochrosite, Rhodonite promotes self-healing to make the world a better place. This stone can help us find it in ourselves to heal from within so that we may be stronger for those who need us. Rhodonite is known to assist in finding emotional balance, forgiveness, harmony,…