Sagittarius Health Horoscope: Tomorrow

Dec 06, 2023 - Whatever has been hidden lately, Sagittarius, looks set to be brought to the forefront today and you may find disagreements or conflicts springing up! It is better to remain calm rather than blow your top in such situations.
You may be feeling particularly creative at this time and delving into a side of yourself that has not been given much attention lately. This is a great time to work on new projects that help bring you a sense of peace and fulfillment.
Be careful of becoming obsessive over little matters or perceived slights; it is important for you to retain a sense of balance and wisdom today, especially if you find yourself caught up in tense of fractious situations.
More Horoscopes for Sagittarius
There is a sense of weariness or defensiveness when the 9 of Wands appears. We see a lone figure here with 8 wands stood up and planted in the ground in front of him. He holds one wand in a guarded position and looks out of the corner of his eye beyond the 8 wands.…
Let These Tarot Readings Help Guide You Through Your Day
Daily Gemstone & Crystal Reading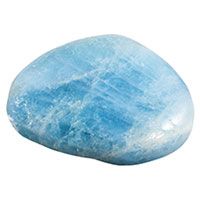 Calming, protective Aquamarine encourages openness and improves communication skills, making it a little bit easier to let people see your vulnerable side. This stone reduces fear and helps you feel more balanced when opening up to others. If you feel angry and aggressive or "seeing red," as it were, we…