Virgo Money Horoscope: Tomorrow

Sep 23, 2023 - This is a powerful time of reflection so take time this weekend to make space for you to think about everything on a deeper level.
If you have struggled with financial losses, always keep your eye fixed on the bigger picture. The more you look at the bigger picture, the more you are able to see why things happen the way they do.
Everything is a learning curve and ultimately leads us to a better place. What lessons have you learned recently? What messages does the universe have for you at this time?
More Horoscopes for Virgo
The Knight of Pentacles is in no hurry. We see no sudden movement in this card. He is resting on his horse, and looking at his pentacle almost as if he is meditating on it, or more aptly, considering his next move. Knights often bear messages or information, but also represent the mid-point of a…
Let These Tarot Readings Help Guide You Through Your Day
Daily Gemstone & Crystal Reading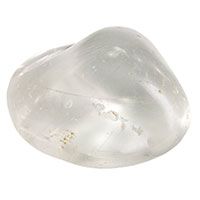 Clear Quartz is a multi-use crystal that is helpful to all zodiac signs and all seven chakras. Known for its powers to amplify and enhance, this is a healing crystal unlike any other. It is one of the most powerful stones to work with because it acts as an energy…