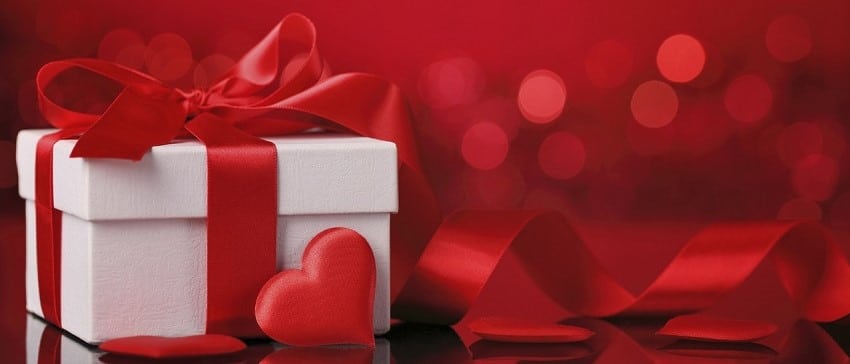 Happy Valentine's Day! Are you ready? Do you have something exciting in store for your sweetie? Or are you single and seriously crushing on someone?
It is that time of the year where no matter what your relationship status is, you may be hoping for a little extra love this week. We all are! Are you wondering how to celebrate your Valentine's Day? Follow our lead. Whether you are single or attached, or looking to kick things up a notch this Valentine's Day, we have you covered.
We're diving into a Valentine's Day gift guide by zodiac sign to ensure you can get that special someone in your life something they'll absolutely love.
So check out your crush's zodiac sign and become inspired for the perfect Valentines Day gift. And, if you are single, be sure to check out your own and take the cue from this holiday to treat yourself this year. You deserve it!
Find out how compatible you and your partner are with our zodiac love compatibility calculator!
His and Her Gift Giving Guide by the Zodiac Sign
Aries: Light Some Fire
Aries is the Cardinal Fire Sign, ruled by Mars, so anything red is a safe bet with Aries.
You want to implement the element of Fire into your celebrations. A box of candles, a candle lit dinner, or movie night in front of the fire is the perfect way to make things exciting for the Aries in your life.
Aries likes their luxury, so a little splurge in the palette's hottest color of red will light that spark. For men, something lacy and red on you will satisfy him all night long. And for the Aries lady, paint the town red for her and plan an evening that makes her feel like a super star.
Taurus: Get Your Bling On!
Taurus is so easy to please. Here we have a zodiac sign ruled by the gorgeous and luxurious Venus, goddess of both love and money. Luxury goes a long way for Taurus, so designer items with a label if you can manage it will make their heart pitter patter.
Gardening items or spring-oriented items will as well, but, make sure you add a sexy component for Valentine's Day. The Taurus male loves earth tones and fabrics like silk and cashmere, so play those up for him this Valentine's Day. You will make your Taurus woman's eyes twinkle with love if you get her something in a little box, with a lot of sparkle.
Gemini: Put It In Writing
This Mutable Air sign loves their gadgets, and tech! Gadgets and accessories go a long way for Gemini on any gift giving day, but you want to make your gift unexpected and exciting this Valentine's Day.
Try sending a saucy text for the Gemini man about a scavenger hunt, or secret, planned date. For the Gemini woman, keep her guessing with sexy little mind games on a big surprise all day long. A love letter also goes a very long way!
Cancer: Get Exciting at Home
Cancer is the zodiac's natural homebody. They love to cook, are always trying new recipes or restaurants, and are most happy when their people are happy.
Since your Cancer is always working so hard, give them the night off on Valentine's Day. The Cancer woman that might always in the kitchen would adore it if you took over the reins, and served her up for a change. The Cancer man just wants to know how you feel, so try an unconventional romantic approach.
Mix things up by sending him flowers to send the right message.
Leo: Give Loyalty
Leo is very easy to please because Leo is often so positive and happy. But, that means you need to take up your spoiling and pampering up a notch this Valentine's Day. Why not give your lover the gift of loyalty?
There is nothing that Leos value more. Do so by launching the talk, or just showing them in some small way you only have eyes for them. For the Leo man, flattery gets you everywhere. Remind him that he's your superstar by writing a poem or a story where he plays your hero.
The Leo lady loves the finer things in life, but she just wants to know you are there for her no matter what. Show her something in your future and you will make this a Valentine's Day, and night, a year for the books.
Read this next: How to Seduce Each Zodiac Sign
Virgo: Tease the Mind
It is a rare day when a Virgo complains. One thing that we love about Virgo is how smart they are. They are so humble you often never hear them brag about that. Cater to this side of them this Valentine's and send the message to your honey that you "get them."
A book for the Virgo woman with some spa certificates show your appreciation. A book for Virgo man does as well. Kick it up a notch on Valentine's Day by making that book a saucy one. Don't play by the rules and let your creative fantasies take over. You'll be glad you did. Virgo loves having their mind tickled!
Libra: Give Time
Libra loves to be partnered and doesn't like doing anything alone. Choose something social to do for your Libra this Valentine's Day, and they will feel like they are having the time of their life.
Pick something upscale that your Libra has been wanting to try, or has been talking about. Libra is also ruled by Venus, so the Libra lady will be all smiles all night long if you slip a little bling into her Valentine's Day card. The Libra man is very refined, and likes finer things. Cuff links or a gadget he can show off at work will make him feel proud to be all yours.
Scorpio: Offer Your Heart
Your Scorpio wants to know that your affections are undying. A surprise about your future together will make Scorpio's heart sing. Finding a way to get Scorpio to treat themselves, or feel treated, is a great way to get into that big heart of theirs.
Gift cards are great, but not very sexy, and sexy is Scorpio's middle name. For a Scorpio woman, use Valentine's Day to ask a big question with a small gift. The Scorpio man adores loyalty and just wants some sign this Valentine's Day that you are on that same page. Make it personal, and that will tell your Scorpio guy or girl that you are in it to win it, with them.
Sagittarius: Adventure is Key!
This zodiac sign is ruled by Jupiter and thus has a very expansive mind. If you have a Sagittarius that is always traveling, and wonder why, now you know.
Sags' love to travel. Travel accessories and gifts make for great Valentine's Day gifts. That being said, Sagittarius would prefer an adventure over something that you can open up in a box. Take your Sag out on a road trip, or surprise them with plane tickets for later in the year!
The Sagittarius woman would love a getaway to a B & B with just the two of you, and your Sagittarius man wants a gift or experience that feels spontaneous and meant for just them. Ever think of skydiving? It will make for a bonding Valentine's Day neither of you will forget.
Capricorn: Spoil Them
Capricorn is so busy working most of the time that they never buy anything for themselves. If there is something that you know your Capricorn has been craving, go for a surprise item that will have them smiling. Or, splurge on something that will make your hardworking Capricorn's life just a little bit easier.
For the Capricorn guy, a well deserved massage for two and then a sexy night in will make their heart ring. For the Capricorn woman, a little luxury goes a long way to making her feel like the queen of your world.
Aquarius: Let Your Freak Flag Fly
Aquarius is ruled by Uranus and thus, a little outside the box. The more unconventional your plans for Valentine's Day, the better!
That one thing you two have always been wanting to do that's a little…out there. Do it this year! For the Aquarius woman, get her motor running by tickling her brain. She loves to think and will find it super sexy that you get that. Try something like an escape room, or a fun game night. For the Aquarius man, using your words wisely is the key to his heart.
Don't be afraid to put it all out there. For Aquarius, the weirder the better.
Pisces: Focus on Nostalgia
As the Mutable Water sign, Pisces is always wearing their heart on their sleeve. And there's nothing that Pisces loves more than to explore fantasies, dreamland, and the likes. Incorporate this into your Valentine's Day gift!
Something as simple as a first date photo in a beautiful frame would make any Pisces melt. For the Pisces guy, take it up a notch by finally letting him play out a fantasy. The Pisces woman isn't that much different. Use words, poetry, love sonnets, and all of the gooey things Valentine's Day are made of and you two will have one for the books.
It doesn't need to cost you a thing!
If you are single this Valentine's Day, fret not. Instead, be the love of your own life and treat yourself to something special this year. You deserve it! Love you, and Universe will send you someone that is attracted to your inner glow.
Related article: What the Moon Says About Your Relationship