Dec 04, 2023 - You may have had some news recently regarding your finances but don't worry because things are going to take a turn for the better.
Being sharp about your finances is important. The more up-to-date you are with everything, the better prepared you will be in the coming future.
It's important not to let your mind escalate into negative thinking. Always seek the silver lining, for there is always one to be found, even in the most challenging situations. Everything we go through is a lesson for us, designed to help us become stronger and wiser. Always remember this.
More Horoscopes for Aquarius
The Knight of Pentacles is in no hurry. We see no sudden movement in this card. He is resting on his horse, and looking at his pentacle almost as if he is meditating on it, or more aptly, considering his next move. Knights often bear messages or information, but also represent the mid-point of a…
Let These Tarot Readings Help Guide You Through Your Day
Daily Gemstone & Crystal Reading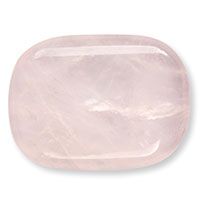 Rose Quartz is one of the most loving, gentle crystals available. Bringing us positive energy, Rose Quartz can assist with love, relationships, and self-care. It can even help those suffering from self-esteem that is too low or too high.  With anything to do with love, Rose Quartz is right there…