Cancer Sex Horoscope: Yesterday

Mar 23, 2023 - Things could range from casual to steamy in a matter of seconds today, but be careful you don't get burned in the process. The Moon is moving through your outgoing 11th House of social groups and global communications, so you're in a rather buoyant mood, all things considered.
This vibration gets a serious shakeup, however, when the Moon forms a tense square to power player Pluto in your 8th House of sex and intimacy. The line between friend and something much more complicated could blur right before your eyes and you may be very thrilled about this–in the moment, that is. If passion starts bubbling up where you least expect it be sure to double check the source before you lock yourself away behind bedroom doors.
All things considered it will probably be rather difficult to refuse an alluring offer, and you don't need to provided you do your proper due diligence first.
More Horoscopes for Cancer
The Queen of Swords represents the highest embodiment in the female stature of the Air signs. She is likely an older woman that is a Gemini, Aquarius, or Libra, or may just be an older woman that prefers rational thought and logic over emotions. This woman is sitting on her throne and holding her sword…
Let These Tarot Readings Help Guide You Through Your Day
Daily Gemstone & Crystal Reading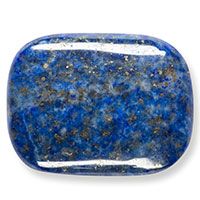 Lapis Lazuli has deep spiritual ties to royalty, wisdom, and truth. It is associated with royalty and other elements of leadership. It has been a well-respected stone since the time of the Ancient Egyptians, who believed this stone could work as a guide toward one's intended path. Additionally, Lapis Lazuli…