Cancer Sex Horoscope: Yesterday

Dec 06, 2022 - Today could be one for the books, Cancer, and if you want to harness that energy today then how about letting your fantasies guide you? The Moon is spending the day leaving Taurus and your social 11th House of social groups and global communications and diving into Gemini and your dreamy 12th House of the subconscious, so pull out those rose-colored glasses and start looking at the world for all the beauty it holds.
Something tells me that you'll love what you find when you take your foot off the gas and just coast along–yes, that isn't exactly your normal approach, but it's time for something different. The world is changing in general, but the planets are doing some major shifts too, so take a different path and let the change, and the pleasure, wash over you.
More Horoscopes for Cancer
The Knight of Cups is always a welcome card in any reading, particularly in Tarot readings about love or romance. A wonderful invitation is on its way to you, or you may be the one receiving the invitation. This invitation may be anything from a new date if you are single, to a proposal if…
Let These Tarot Readings Help Guide You Through Your Day
Daily Gemstone & Crystal Reading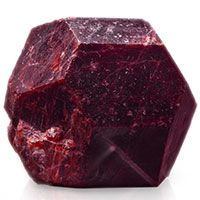 Garnet promotes love and attracts romance, making it an excellent stone to work with for anyone looking to increase the love in their life. This crystal is particularly helpful for those under the signs of Leo, Virgo, Capricorn, and Aquarius, all signs where loyalty is of the utmost importance. Garnet's…