Cancer Sex Horoscope: Yesterday

Sep 29, 2023 - Life has probably felt rather, well, basic lately, and while you don't necessarily love 'exciting,' you don't enjoy banal. While I certainly sympathize and know how dull life can be sometimes, I am more than happy to tell you that things are about to take a turn for the better and that life is going to become more exciting and full of options in the next couple weeks than it has been in quite some time.
It might not happen right over night, and you may not feel it like a light switch going on, but trust that a change is coming and that new places and new people will be calling your name soon enough. Be sure you're listening out for them because you won't want to miss out when they call for you to come out and play.
More Horoscopes for Cancer
Knights in the Tarot represent figures that are usually over the age of 25, but younger than 35 or 40. The swords in the Tarot represent the Air element, and so this Knight usually represents a younger member of the Geminis, Librans, or Aquarians that you know. At the same time,knights also represent deliveries sometimes,…
Let These Tarot Readings Help Guide You Through Your Day
Daily Gemstone & Crystal Reading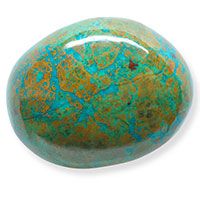 Soothing Chrysocolla has a calming effect that can assist in aura cleansing, give support to find acceptance, and help recovery from feelings of guilt, anger, and fear. If we have been hiding something, Chrysocolla encourages us to be more honest. This crystal also is helpful when healing the Throat chakra…