Apr 02, 2023 - Things could feel a little wonky on the professional front today, and when I say 'feel' I really mean it. The intuitive Moon is moving through your foundational 4th House of home and family, so chances are good you're going to have a few feels.
Throughout the day la Luna will reach out across the sky to form a tense opposition with karmic Saturn in your ambitious 10th House of professional success and long-term career goals. This transit might make you feel like your limitations are laughing right in your face and that no matter how hard you try you can't seem to make forward progress.
That's OK; this transit is temporary so instead of hitting your head against a wall, hoping to turn it into a door, just take a step back and wait for the proper path forward to materialize.
Apr 02, 2023 - Do you know how to just relax with your partner at home and still manage to enjoy yourself just as much as if you were to go out and do something fun? Is it easy or hard for you to be in stillness with…
Apr 02, 2023 - How much do you allow yourself to rest? Do you permit yourself time to just be, relax and rejuvenate? The Moon is in Virgo and in your 4th house, and is asking you to reflect on those things. If you're the kind of person…
Apr 02, 2023 - Today is an excellent day of communication for you, Gemini, and you are encouraged to find the motivation within and use it to manifest your financial aspirations. Think about what you truly want and go for it. Obstacles may stand in your way but…
Apr 02, 2023 - This planetary energy can make you feel more irritated than usual, Gemini, and it may feel harder to get along with others. It's important to try to stay calm and patient during this time. Try to start the day with calming, soothing activities like…
Apr 02, 2023 - There is a lot happening in the heavens right now, and while you're going to be very busy, I don't know if that includes any wild romps in the hay. The planets are coming together across your work houses, so it would make sense…
More Horoscopes for Gemini
On the one hand, the Knight of Pentacles is in no rush, not in a hurry to get anywhere. But on the other, the road ahead of the Knight and the red laurels on his dress and horse indicate he is ambitious and has a bright future ahead. When the Knight of Pentacles appears, the…
Let These Tarot Readings Help Guide You Through Your Day
Daily Gemstone & Crystal Reading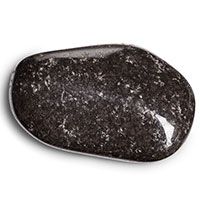 Known for its properties of encouragement, strength, and protection, Onyx connects very closely to our primary chakra, the Root chakra. This is because both Onyx and our Root chakra connect to our sense of safety, security, and our physical identity or sense of self.  The properties of this crystal are…