Apr 02, 2023 - Chances are your responsibilities are not going to be the first thing on your mind today, and that's quite alright. You're normally the one getting everyone else around focused on the task at hand but you know what? You've been putting in a lot of effort lately so why not slip out with some friends for some fun if you can manage it?
There's another work week coming right around the corner so you might as well enjoy today as much as you can for the time being. Just make sure the time you spend with people is actually fulfilling and not taking away from the solo time you need to prep and restore yourself to 100%.
Check in with yourself throughout the day and make sure you're really spending your time where you want to spend it, because now, even more than normal, people can impact you with their energy so put up a wall if you must.
Apr 02, 2023 - The Moon is in Virgo and in your 11th house today. Do you have a sense of friendship in your intimate relationships? Do you feel that you and your partner aspire towards the same goals and ideals in your personal and joint lives? These…
Apr 02, 2023 - Community is such a determining factor of whether you experience joy or fulfillment at your job. The Moon is in Virgo today and in your 11th house. This is highlighting the nature of your relationship to your coworkers. Do you have an easy time…
Apr 02, 2023 - You are encouraged to find balance in regard to your financial aspirations, Scorpio. Some good news about your finances is on the way. Today is about taking time to plan ahead and not leap into anything without reading the fine print. You may feel…
Apr 02, 2023 - Transformative energy surrounds you today, Scorpio, encouraging you to pay attention to any strong emotional reactions you might have today. Write your thoughts and feelings down to release built up frustrations from the body and help you put your ideas in order. Cerussite is…
Apr 02, 2023 - This could be a really exciting and freewheeling day for you, provided you don't trip over your own insecurities in the process. The intuitive Moon is moving through your 11th House of social groups and global contacts, so your attention is outward and buoyant.…
More Horoscopes for Scorpio
On the one hand, the Knight of Pentacles is in no rush, not in a hurry to get anywhere. But on the other, the road ahead of the Knight and the red laurels on his dress and horse indicate he is ambitious and has a bright future ahead. When the Knight of Pentacles appears, the…
Let These Tarot Readings Help Guide You Through Your Day
Daily Gemstone & Crystal Reading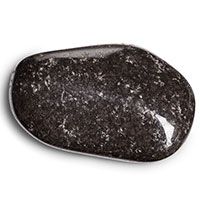 Known for its properties of encouragement, strength, and protection, Onyx connects very closely to our primary chakra, the Root chakra. This is because both Onyx and our Root chakra connect to our sense of safety, security, and our physical identity or sense of self.  The properties of this crystal are…