Scorpio Daily Horoscope: Tomorrow

Sep 29, 2023 - It would be perfectly understandable if you began 2023 all those months ago with a big, bold, and beautiful plan of how you wanted this year to go, but there is a good chance things didn't quite turn out exactly as you had hoped. If this is the case and you've been feeling more than a little disappointed in the progress you have made, or lack thereof, then there is good news on the way from the heavens.
The beautiful Aries Full Moon is illuminating your 6th House of work and routine, encouraging you to use this time to get back to basics and streamline your life in order to make sure it is the best is can absolutely be. The effort you put in now could push you into some new role at work, or perhaps bring a new opportunity your way, so keep an eye out because things are about to change.
Sep 29, 2023 - Are you willing to do the daily work necessary in order for your romantic partnerships to work out? This is a great question to meditate on today as the Moon is in Aries and in your 6th house. Relationships just like any other aspect…
Sep 29, 2023 - Discipline is discipleship, this means that discipline isn't thinking "oh, I hate doing this but I have to do it anyway." It means knowing that you're doing what you're doing because it is paving the way for you to accomplish what you want to.…
Sep 29, 2023 - Unexpected Error! Please retry or contact the Astrology Answers team at [email protected]
Sep 29, 2023 - During this Full Moon transit, Scorpio should focus on self-reflection and personal growth. Take time to assess your goals and prioritize your needs. To balance the energy, practice grounding activities like hiking or practicing yoga. Obsidian or Black Tourmaline can be helpful crystals for…
Sep 29, 2023 - Life is in a rather bizarre flux state, but that probably doesn't seem much of a surprise, now does it? You may have even been feeling this chaffing you for some time now–the lack of pleasure, the lack of payoff, one way or another,…
More Horoscopes for Scorpio
There's a lot going on in the 8 of Wands, and there are multiple meanings depending on the question that you are asking of Tarot. When the 8 of Wands appears, generally the meaning implies something happening quickly to help evolve a situation, or something arriving out of the blue. This is a great card…
Let These Tarot Readings Help Guide You Through Your Day
Daily Gemstone & Crystal Reading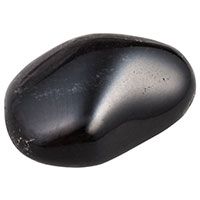 The calming Obsidian crystal is in fact volcanic glass, formed naturally when lava is cooled. It is a safe and grounding stone whose volcanic origins hint at the raw-energy potential inside it. It is a powerful tool for protection and healing.  The signs of Aries, Scorpio, Sagittarius, and Capricorn can…