Scorpio Money Horoscope: Tomorrow

Dec 06, 2023 - Today is about exploring new options and being adventurous. You may feel more inclined toward a little impulse-spending though, so take care in this area.
How much time do you dedicate to your creativity? Be open and honest with yourself and embrace the energetic vibes of the day.
This Moon is calling you to find balance in your areas of your life, especially between work and play. Taking time to find this balance through meditation and practices such as yoga is highly recommended today.
More Horoscopes for Scorpio
There is a sense of weariness or defensiveness when the 9 of Wands appears. We see a lone figure here with 8 wands stood up and planted in the ground in front of him. He holds one wand in a guarded position and looks out of the corner of his eye beyond the 8 wands.…
Let These Tarot Readings Help Guide You Through Your Day
Daily Gemstone & Crystal Reading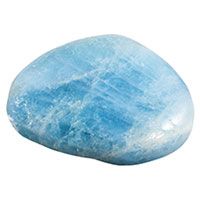 Calming, protective Aquamarine encourages openness and improves communication skills, making it a little bit easier to let people see your vulnerable side. This stone reduces fear and helps you feel more balanced when opening up to others. If you feel angry and aggressive or "seeing red," as it were, we…