Apr 02, 2023 - The intuitive Moon is spending the day moving through your sign and your 1st House of self-expression and action, so you're probably going to feel right in your element.
Unfortunately someone else is going to emerge from the woodwork to put a real damper on the day, and while this won't be the be-all, end-all of your world, it may through you for a loop when support you expected to come through doesn't materialize as quickly as you'd originally hoped.
The Moon will reach out across the sky to oppose karmic Saturn in your 7th House of partnerships and legal contracts, so I'd recommend avoiding signing anything and if you can reschedule any meetings for next week so much the wiser; people will be more supportive AND you'll feel less pressure to perform.
Apr 02, 2023 - The Moon is in Virgo and in your 1st house of self today, this is emphasizing the importance of self-love within your romantic partnerships. Is it easy for you to remember that you are just as important and worthy of taking care of your…
Apr 02, 2023 - The Moon is in Virgo and in your 1st house of self. This is asking you to get more in touch with your confidence and ability to take initiative to make what you want to happen. The way we hold and present ourselves creates…
Apr 02, 2023 - You may have found yourself facing a few financial challenges that have left you a little stumped when deciding what action to take, Virgo. However, this is a positive day for balancing issues out in your relationships and partnerships, so it is a good…
Apr 02, 2023 - There's more Earth energy in the air today, increasing your motivation and encouraging a grounded spirit. You may feel like focusing all of your energy on chores and hard work, however, it's also important to make time for rest and relaxation so you don't…
Apr 02, 2023 - You're going to feel a little all over the place today, and while some of it will be for good and an enjoyable experience, there is also going to be at least one fly in the ointment which could leave you reeling when you…
More Horoscopes for Virgo
On the one hand, the Knight of Pentacles is in no rush, not in a hurry to get anywhere. But on the other, the road ahead of the Knight and the red laurels on his dress and horse indicate he is ambitious and has a bright future ahead. When the Knight of Pentacles appears, the…
Let These Tarot Readings Help Guide You Through Your Day
Daily Gemstone & Crystal Reading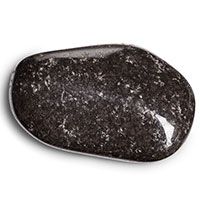 Known for its properties of encouragement, strength, and protection, Onyx connects very closely to our primary chakra, the Root chakra. This is because both Onyx and our Root chakra connect to our sense of safety, security, and our physical identity or sense of self.  The properties of this crystal are…