Aries Sex Horoscope: Yesterday

Dec 03, 2023 - This is a fabulous day to get out and enjoy yourself with someone special, Aries, so long as you don't let your emotions get the best of you. Venus is moving through Libra and your 7th House of romantic relationships and while she's here she's orienting your focus towards the important plus-ones in your life. and the give-and-take you share.
Unfortunately, Venus will form a harsh square to karmic Pluto in your 10th House of career goals and professional ambition, so it's entirely possible work matters might wind up calling your name and distracting you from more pleasurable pursuits. Try not to let issues of control cloud your day and focus on what's in front of you; you can get back to more pleasurable activities in a few days.
More Horoscopes for Aries
The Knight of Pentacles is in no hurry. We see no sudden movement in this card. He is resting on his horse, and looking at his pentacle almost as if he is meditating on it, or more aptly, considering his next move. Knights often bear messages or information, but also represent the mid-point of a…
Let These Tarot Readings Help Guide You Through Your Day
Daily Gemstone & Crystal Reading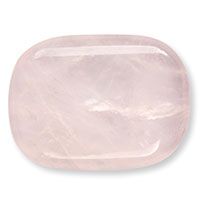 Rose Quartz is one of the most loving, gentle crystals available. Bringing us positive energy, Rose Quartz can assist with love, relationships, and self-care. It can even help those suffering from self-esteem that is too low or too high.  With anything to do with love, Rose Quartz is right there…