Gemini Health Horoscope: Tomorrow

Dec 04, 2023 - During this transit, Gemini should focus on expanding their knowledge and exploring new ideas.
Engage in activities that challenge your perspective and help you see the world in a new light, like reading a book on a topic you know little about or attending a workshop or class.
You may also benefit from incorporating brain-boosting foods, like blueberries or nuts, into your diet.
More Horoscopes for Gemini
When the 10 of Wands appears in a reading, the Tarot is sending the message that you are in the home stretch now. This card is much more optimistic than its symbolism appears. On the 10 of Wands, we see a lone figure carrying 10 wands on his own, plugging ahead on a long path…
Let These Tarot Readings Help Guide You Through Your Day
Daily Gemstone & Crystal Reading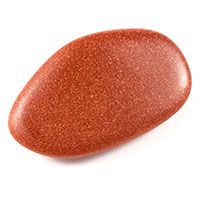 Red Goldstone is an uplifting crystal that can be used to find your positivity, become more confident, seek higher levels of calm, and can encourage us to be more ambitious and driven. The little flecks of gold throughout the crystal are symbolic of the "light" you may find when using…