Dec 09, 2022 - This is a great time for planning your coming budget and getting things done, Leo, and the universal energy bodes well for you when it comes to your finances and improvements to be made in this area.
The message today is to plan ahead and not rush into anything. Big changes are happening and slow and steady is the way forward.
It is best to stay on the safe side and keep saving for a rainy day, Leo. You already what the best course of action is! Embrace the new and release the old. Don't be afraid to let go of what no longer works for you.
In the 7 of Pentacles, we saw the worker taking a pause to assess a situation, and here, the 8 of Pentacles has him back at work. He is toiling away at his workbench and piling up 8 of the pentacles in the opposite direction. This Tarot card is an action card that sends the…
Let These Tarot Readings Help Guide You Through Your Day
Daily Gemstone & Crystal Reading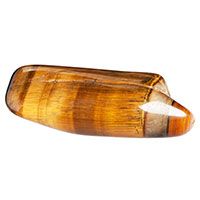 If we are looking to motivate ourselves to make a change or a commitment or are feeling depressed and self-critical, working with or keeping Golden Tiger's Eye near can provide protection and help us to find some sense of balance. Its warmth and brightness, both visually and vibrationally, can help…