Nov 30, 2023 - The Moon is in Cancer today and in your 12th house. This brings the focus to any hidden, negative feelings you have about your work that could be compromising your potential for success.
Do you allow yourself to see the things that you don't like about your job? The only way you can change the things you're unhappy about is by acknowledging them and being clear about what needs to change.
It's so much easier to work with things that are in your field of awareness, rather than having them unconsciously sabotaging your life.
There's a lot going on in the 8 of Wands, and there are multiple meanings depending on the question that you are asking of Tarot. When the 8 of Wands appears, generally the meaning implies something happening quickly to help evolve a situation, or something arriving out of the blue. This is a great card…
Let These Tarot Readings Help Guide You Through Your Day
Daily Gemstone & Crystal Reading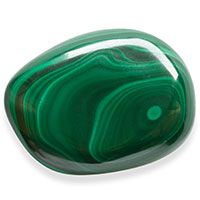 Malachite is most beloved for its healing properties and confidence-boosting reputation. Malachite offers protective and healing qualities, amplifying any change we wish to make in our lives.  This particular crystal is helpful for the intense signs of Scorpio and Capricorn who benefit from personal exploration.  Its primary chakra is our…
WHAT IS YOUR WORKPLACE MATCH?
Find out how you and your career match up!