Leo Career Horoscope: Yesterday

Mar 23, 2023 - Are you in touch with your calling? This is something to ask yourself today as the Moon is in Taurus and in your 10th house of career.
So often people go through their lives, mindlessly working at a job that doesn't fulfill them, that doesn't give their soul that sense that it's exactly where its meant to be. If that's your current situation, what can you do to change that?
Even if you can't manage to turn your vocation into your everyday job, practice pursuing it as a hobby on the side. Whatever you dedicate yourself to, will eventually flourish and become your reality even if it doesn't look exactly like what you want.
The Queen of Swords represents the highest embodiment in the female stature of the Air signs. She is likely an older woman that is a Gemini, Aquarius, or Libra, or may just be an older woman that prefers rational thought and logic over emotions. This woman is sitting on her throne and holding her sword…
Let These Tarot Readings Help Guide You Through Your Day
Daily Gemstone & Crystal Reading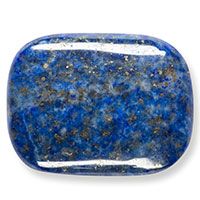 Lapis Lazuli has deep spiritual ties to royalty, wisdom, and truth. It is associated with royalty and other elements of leadership. It has been a well-respected stone since the time of the Ancient Egyptians, who believed this stone could work as a guide toward one's intended path. Additionally, Lapis Lazuli…
WHAT IS YOUR WORKPLACE MATCH?
Find out how you and your career match up!