Libra Career Horoscope: Tomorrow

Dec 11, 2022 - Community is such a determining factor of whether you experience joy or fulfillment at your job. The Moon is in Leo today and in your 11th house.
This is highlighting the nature of your relationship to your coworkers. Do you have an easy time working with others? Are you good at delegating? Do you get the sense that the people you work with are striving towards the same visions and goals as you?
These are all relevant equations to ask yourself today. Keep working towards making all those things a part of your reality at work, specifically in relation to others.
More Horoscopes for Libra
You are looking for or needing harmony and balance in a situation when the Temperance card appears. But this is not a negative connotation. The Temperance card appears in the Tarot after The Death card, and this is sending us the call for balance and peace after a stressful situation. In most cases, the balance…
Let These Tarot Readings Help Guide You Through Your Day
Daily Gemstone & Crystal Reading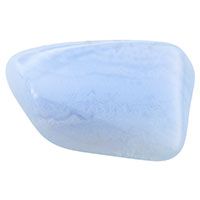 Blue Lace Agate assists with our ability to share and express. If you've been dealing with overwhelming feelings of anger, anxiety, or frustration and have been seeing increased conflict in multiple areas of your life, you might want to invest in this crystal. Its primary chakra is the Throat chakra,…
WHAT IS YOUR WORKPLACE MATCH?
Find out how you and your career match up!