Sagittarius Daily Horoscope

Dec 02, 2022 - Hopefully you don't have too many responsibilities to deal with today, because that is going to be just about the last sort of thing you want to focus on for the moment. The Moon is moving through your outgoing 5th House of creativity and self-expression, so you're in the mood to let the Muse come out and play; take this chance to see what you can do even if there doesn't seem to be much room for playing around at first.
Throughout the day la Luna will form a galvanizing trine to the primal Sun, currently camped out in your sign, strengthening the core value of whatever is in front of you. This day has all kinds of potential, and you can really make it about whatever you want, so feel free to put yourself front and center. It's your time to shine.
Dec 02, 2022 - Do you feel it comes naturally to you to remain in touch with the fun and pleasurable parts of your romantic relationships? This is a good question to ask yourself today as the Moon is in Aries and your 5th house of romance. It…
Dec 02, 2022 - Do you experience joy and pleasure at your job? Do you feel inspired doing what you do? As the Moon is in Aries and in your 5th house of creative self-expression, these are relevant topics to meditate on. It is crucial that you find…
Dec 02, 2022 - You may hit upon a new idea or feel a new boost of motivation which can be incredibly inspiring for you today,. Sag. Take time today to focus on what you want to happen and harness the energy of the Moon today. How can…
Dec 02, 2022 - This is a great day to enjoy yourself and have some fun, Sagittarius. Don't lock yourself away and stress yourself out with thoughts of work and responsibility. We all need to kick back and relax from time to time. Allow yourself the freedom to…
Dec 02, 2022 - This could be an incredibly romantic day for you, so be sure to lean into the heady vibrations and enjoy this transit for all it's worth. The intuitive Moon is moving through your 5th House of romance and pleasure, putting you in the right…
More Horoscopes for Sagittarius
If the 5 of Cups shows up today, it sends the message that there is some emotional pain on the table. We see a man with 5 cups around him, 2 are standing upright behind him while 3 are in front of him spilled over. This symbolizes 3 cups of love that have fallen down,…
Let These Tarot Readings Help Guide You Through Your Day
Daily Gemstone & Crystal Reading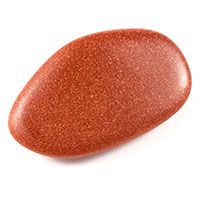 Red Goldstone is an uplifting crystal that can be used to find your positivity, become more confident, seek higher levels of calm, and can encourage us to be more ambitious and driven. The little flecks of gold throughout the crystal are symbolic of the "light" you may find when using…