Sagittarius Daily Horoscope: Yesterday

Nov 30, 2022 - Don't push yourself too hard today, because that's the surest way to burn out.
The primal Sun is moving through your sign and your 1st House of self-expression and action; this transit can give us a lot of drive but it can also make us a lot more sensitive than normal, so trying to plow away at some projects may not be the simplest thing, especially since the intuitive Moon is going to be causing a ruckus in the cosmic arena.
The Moon is currently moving through your foundational 4th House of home and family. With so much going on in your emotional zones you're not going to really feel like yourself–yes, you have emotions, and they're bubbling up today. Check out from any hard work endeavors and focus on self-care right now because you need it and you deserve it.
Nov 30, 2022 - Do you know how to just relax with your partner at home and still manage to enjoy yourself just as much as if you were to go out and do something fun? Is it easy or hard for you to be in stillness with…
Nov 30, 2022 - How much do you allow yourself to rest? Do you permit yourself time to just be, relax and rejuvenate? The Moon is in Pisces and in your 4th house, and is asking you to reflect on those things. If you're the kind of person…
Nov 30, 2022 - Creativity is on the agenda for you under this Moon but at the same time, you might find that procrastination plays a problematic role, so having a routine set out is highly recommended, Sag. When you make a plan for yourself, it's easier for…
Nov 30, 2022 - An increase in passion helps you go after what you want today, Sagittarius, but it can also lead to conflict if you don't create balance in the body. Try starting the day with yoga, meditation, and burning incense to clear any negative energy or…
Nov 30, 2022 - What do you want? Oh, you're not sure? You think you know but it keeps changing? Okay, try and just take a step back and calm down because there is too much going on today for you to figure things out and go dashing…
More Horoscopes for Sagittarius
It's always a wonderful sign when the Ace of Cups appears in a Tarot reading, especially if that reading is asking a simple Yes or No question. The answer, in this case, is most definitely a YES, and the Ace of Cups brings with it an offering of love. This is a loving card to…
Let These Tarot Readings Help Guide You Through Your Day
Daily Gemstone & Crystal Reading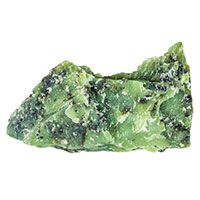 The Serpentine crystal (also called New Jade) can be soothing when we are struggling to overcome feelings of anger or irritability. This stone can help us reset ourselves, find abundance, and manifest healing energy. For energetic Gemini, a sign that needs its good humor and to get others on their…