Sagittarius Daily Horoscope: Yesterday

Sep 29, 2023 - How about a little bit of fun? Life has been rather short on that thanks to a number of potent retrograde phases we all had to deal with over the last few months. You probably were confronted with more than one of your own limitations during this time, forced to address issues you'd rather shove under the rug or leave for someone else to deal with.
Well, after all that struggle, it looks as though you've got something of a reward heading your way. There is a beautiful Full Moon in Aries illuminating the heavens above, and this lunation will be focusing its attention on your 5th House of creativity, passion, and true love.
Life is going to offer you a chance for some pleasure that you haven't gotten in quite a while, so the last thing you ought to do is hide yourself away¬–metaphorically speaking. If you have anything special to unveil now is the time, so show off; you deserve it.
Sep 29, 2023 - Do you feel it comes naturally to you to remain in touch with the fun and pleasurable parts of your romantic relationships? This is a good question to ask yourself today as the Moon is in Aries and your 5th house of romance. It…
Sep 29, 2023 - Do you experience joy and pleasure at your job? Do you feel inspired doing what you do? As the Moon is in Aries and in your 5th house of creative self-expression, these are relevant topics to meditate on. It is crucial that you find…
Sep 29, 2023 - This is an excellent day for communication so take time today to discuss financial ideas with others. This lunar energy means you have no time for small-talk but you do have time for big ideas. Be mindful of how you respond to the ideas…
Sep 29, 2023 - This Full Moon transit is a great time for Sagittarius to focus on personal growth and exploration. Take time to connect with nature or try a new activity. To balance the energy, practice self-care activities like journaling or taking a relaxing bath. Amethyst or…
Sep 29, 2023 - How are you doing? I'm not asking in a patronizing way; I'm genuinely curious. Chances are you've been more than a little busy lately and that you've found yourself exploring a lot of new places and meeting a lot of new people and just…
More Horoscopes for Sagittarius
Knights in the Tarot represent figures that are usually over the age of 25, but younger than 35 or 40. The swords in the Tarot represent the Air element, and so this Knight usually represents a younger member of the Geminis, Librans, or Aquarians that you know. At the same time,knights also represent deliveries sometimes,…
Let These Tarot Readings Help Guide You Through Your Day
Daily Gemstone & Crystal Reading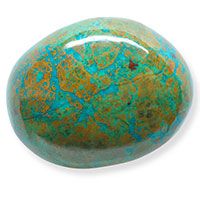 Soothing Chrysocolla has a calming effect that can assist in aura cleansing, give support to find acceptance, and help recovery from feelings of guilt, anger, and fear. If we have been hiding something, Chrysocolla encourages us to be more honest. This crystal also is helpful when healing the Throat chakra…