Sagittarius Daily Horoscope: Tomorrow

Nov 27, 2022 - Your ideas are worth their weight in gold, Sagittarius, so don't be afraid to think outside the box because the stars are encouraging you to approach an angle differently and it is sure to pay off in your favor if you do. 
The Sun is moving through your sign and your 1st House of self-expression and action, so you're the universe's favorite at the moment, a transit you certainly don't want to waste. Throughout the day he'll reach out across the sky and link up with the intuitive Moon in Aquarius and your buzzy 3rd House of local communities and friendships, and together these two heavenly bodies will add a special sparkle to the day you won't want to ignore.
You've got your eye on the ball right now, and it looks like there will be plenty of people out and about to help you on your mission, so don't think you need to travel the road alone to make the journey worthwhile.
Nov 27, 2022 - What are the things that you value most in romantic and intimate partnerships? Do you have those things in your current relationships? Do you choose partners that are in alignment with those things? The Moon is in Aquarius and in your 2nd house today.…
Nov 27, 2022 - How good are you at expressing your ideas to others? Do you feel skillful in your communication abilities at work? The Moon is in Aquarius and in your 3rd house and these are all questions to meditate on. Communication can truly be everything sometimes.…
Nov 27, 2022 - You are able to analyze things at a deeper level today, Sag, and there may be a number of issues that rise to your attention. Try not to be overwhelmed with thoughts! If there are financial concerns bothering you, this is not a time…
Nov 27, 2022 - You may experience a sense of laziness or a lack of motivation today, preferring to stay cozy in bed than perform any hard work. However, hard work may be necessary today. Begin the day with a workout to promote motivation and remind yourself that…
Nov 27, 2022 - This is going to be a very fun day from the look of things, Sagittarius, but while the stars are promising you a pleasant enough day, I'm not necessarily seeing anything about romance or passion. That doesn't mean sex is off the table altogether,…
More Horoscopes for Sagittarius
The Magician is almost always a welcome card to see in any Tarot reading. The colors alone on this card are vibrant and bright enough to suggest good things are about to happen. We also see the infinity symbol above the head of the Magician, which suggests that an element of the Divine is in…
Let These Tarot Readings Help Guide You Through Your Day
Daily Gemstone & Crystal Reading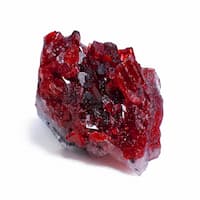 Ruby is a crystal that brings confidence, passion, and motivation. When you feel unmotivated or lackluster, Ruby brings you a sense of positivity and determination to help you reach your goals. This crystal promotes joy, happiness, and self-encouragement. It is especially helpful when you find yourself stuck in a routine…