Aquarius Health Horoscope: Yesterday

Nov 28, 2022 - You're more assertive than ever today, Aquarius, helping you express yourself openly and honestly. It's important that you create balance and harmony within the body so that you don't come across as aggressive. Meditation will help you feel calm and relaxed.
Selenite is an emotionally soothing stone that will help you release any negativity or tension today. Hold a piece of selenite in your left hand while meditating to set your intentions for a positive day.
Apples are rich in fiber, vitamin C, and various antioxidants. Try slicing apples and adding them to a spinach salad with vinaigrette and goat cheese for a nutritious lunch today, Aqua.
More Horoscopes for Aquarius
The 2 of Swords has much different energy than the Ace that came before it. This is a card that shows that inaction may be the place you are in regarding a specific situation. You may be at a crossroads on the decision, as noted by the crossed swords in front of the figure in…
Let These Tarot Readings Help Guide You Through Your Day
Daily Gemstone & Crystal Reading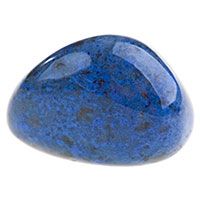 Dumortierite's primary chakra is the Third-Eye chakra, which speaks to our spiritual expression and intuitive abilities, helping us find our purpose. Particularly helpful to Leo, this calming crystal can help us feel supported if we're having issues with confidence and troubled thoughts, making it hard to sleep. Some even claim…