Aquarius Sex Horoscope: Tomorrow

Dec 06, 2023 - The further you go the more pleasure you'll find, at least under today's stars, that is. The intuitive Moon is moving along through your 9th House of foreign cultures and exotic experiences. Few signs know how to follow their heart quite like you do–well, is that your heart or some other body part entirely?
Either way, if you want to find satisfaction on a day like this then the best bet is to try and find something new, something different, because it's all but a promise that the tried and true methods won't be stoking your fires as per usual.
That isn't to say you've ever been one to follow the tried-and-true, but right now the more unusual the experiences the more pleasurable they will be, so get ready to do some serious exploration.
More Horoscopes for Aquarius
There is a sense of weariness or defensiveness when the 9 of Wands appears. We see a lone figure here with 8 wands stood up and planted in the ground in front of him. He holds one wand in a guarded position and looks out of the corner of his eye beyond the 8 wands.…
Let These Tarot Readings Help Guide You Through Your Day
Daily Gemstone & Crystal Reading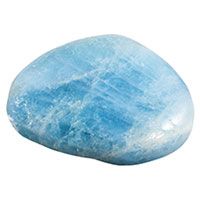 Calming, protective Aquamarine encourages openness and improves communication skills, making it a little bit easier to let people see your vulnerable side. This stone reduces fear and helps you feel more balanced when opening up to others. If you feel angry and aggressive or "seeing red," as it were, we…