Aquarius Sex Horoscope: Tomorrow

Dec 11, 2022 - There is a lot going on in the heavens above today but while some signs will be using this energy to their sexual advantage I'm not really seeing that as something that is on your personal planetary menu at the moment.
The Moon is in Cancer and your 6th House of health, routine, and efficiency, so this isn't exactly the sexiest time for you. Throughout the day she will form a supportive trine to bountiful Jupiter in Pisces and your grounded 2nd House of material matters and earned income, so it's safe to say your work will be on your mind.
Yes, it might indeed be a Sunday and you might not have normal work laid out in front of you (or normal anything, for that matter) but it would be genuinely shocking if you managed to avoid financial matters at all right now. Sexier days are on the horizon, but this isn't one of them.
More Horoscopes for Aquarius
You are looking for or needing harmony and balance in a situation when the Temperance card appears. But this is not a negative connotation. The Temperance card appears in the Tarot after The Death card, and this is sending us the call for balance and peace after a stressful situation. In most cases, the balance…
Let These Tarot Readings Help Guide You Through Your Day
Daily Gemstone & Crystal Reading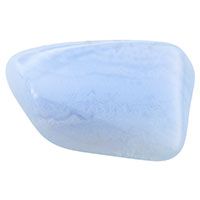 Blue Lace Agate assists with our ability to share and express. If you've been dealing with overwhelming feelings of anger, anxiety, or frustration and have been seeing increased conflict in multiple areas of your life, you might want to invest in this crystal. Its primary chakra is the Throat chakra,…