Leo Sex Horoscope: Yesterday

Dec 04, 2022 - Sometimes something familiar appeals to you the most, Leo, and sometimes you want something completely foreign and unknown to slake your thirst and satisfy your desires.
Today you might find yourself stuck somewhere between the two when the Moon in Aries and your 9th House of foreign cultures and expansive horizons forms a tough square to Pluto in Capricorn and your 6th House of routine and efficiency. You could want to run off into the wild and experience all kinds of flights of fancy but your attention is demanded in the here and now before you can go off on any cosmic pleasure cruises.
If you feel the need to have a rather organized day one minute then the need for adventure the next find a way to split this up; keep the tried and true for yourself then call up someone special later on and see if they'd be down for an expansive experience or two.
Let These Tarot Readings Help Guide You Through Your Day
Daily Gemstone & Crystal Reading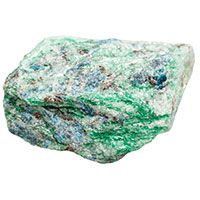 Fuchsite is often associated with healing, loving energy due to this green hue and its ties to the Heart chakra. This crystal allows us to find our inner light and release negative emotional energy, which allows those who use it to become more compassionate and forgiving in our relationships. Due…