Leo Sex Horoscope: Yesterday

Sep 24, 2023 - This could be a wonderfully romantic day to get together with a partner, and even if you don't have anyone special in your life then you should still mingle because chances are you could meet someone with serious long-term potential. The Moon is moving through your 7th House of romantic relationships, putting you in the mood to partner up.
While she's here, she'll form a harmonious trine to the primal Sun in your 3rd House of local community. This would be a great night for a group hang out before you and your special someone split off for an evening of private adventures. If you're single a friend could introduce you to someone who just so happens to check off all the right boxes; lean into the vibrations and enjoy yourself.
It's a new day! Literally, in some cases, when The Sun card arrives. But The Sun also represents a new day in your situation you are asking the Tarot about today. Major Arcana cards can be quite ambiguous when it comes to timing, and generally, the meaning of time when Major Arcana cards arrive is…
Let These Tarot Readings Help Guide You Through Your Day
Daily Gemstone & Crystal Reading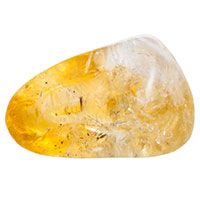 Citrine is a crystal that promotes optimism and positivity, making it one of the best crystals to use when protecting your aura and an excellent all-around stone to attract abundance to your life. Citrine is another form of Quartz, resonating with your inner child. Citrine is best when it is…