Leo Sex Horoscope: Tomorrow

Mar 27, 2023 - Don't be surprised if you feel more than a little frazzled today, Leo. The planets are coming together in a combustible alignment that has the day pinging with erratic energy, and while some signs are going to get a kick out it, for you it's more of a nightmare. The emotional Moon and energizer Mars are lining up in a tight conjunction in your dreamy 12th House of the subconscious.
This area of your chart is thought of as being 'hidden' because it deals with so many things we cannot see, so today might leave you feeling off for one reason or another, even if you can't figure out why. Don't try and force anything because you're more likely to short circuit yourself, so if someone is clamoring for your attention in the bedroom and you're not feeling up to it then politely rain check for some time next week when the planets will be boosting your libido.
There is a bit of a juggling act in play when the 2 of Pentacles appears in your reading. If you are seeing this today, the Tarot is telling you that you've got a lot going on. But this is a Minor Arcana card and not an Earth-shattering juggling act. You may have put a…
Let These Tarot Readings Help Guide You Through Your Day
Daily Gemstone & Crystal Reading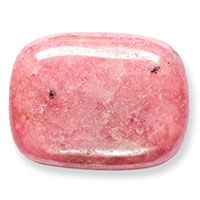 The sister stone of Rhodochrosite, Rhodonite promotes self-healing to make the world a better place. This stone can help us find it in ourselves to heal from within so that we may be stronger for those who need us. Rhodonite is known to assist in finding emotional balance, forgiveness, harmony,…