Leo Sex Horoscope: Tomorrow

Sep 25, 2023 - This is going to be an incredibly lovely day, so please don't be stupid and waste this rare energy because the planets are coming together in such a way that I can't help but know you'll enjoy yourself if you just…well, it really shouldn't require much effort to take advantage of this beautiful energy.
The Moon is moving through your 7th House of romantic partnerships, and while she's here she'll form two very harmonious vibes to the two heavenly gift-givers, sexy Mars and Jupiter. Jupiter is all about expansion and positivity while Mars is all about passion and fire, so from the look of things I'd say this should be a day for the books.
Try and slip out of as early as you can then hit the town with someone special in tow; if you don't have anyone in mind then go out anyway because you're sure to meet someone with more than just a little potential.
The presence of the Queen of Cups in your day suggests there is a lot of intuitive energy in the air. This Queen often signifies that an older woman, or person, likely of the Water Signs in astrology, will make a presence in your day. This court card symbolizes the zodiac sign of Scorpio, but…
Let These Tarot Readings Help Guide You Through Your Day
Daily Gemstone & Crystal Reading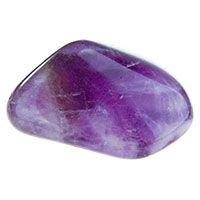 Amethyst is a member of the Quartz family, its color range starts with the palest lilac and goes to the deepest and darkest of purples. In its raw state, it forms in points, from tiny clusters in the druse, to huge natural termination. Containing qualities of purification and protection, Amethyst…