Pisces Career Horoscope: Yesterday

Mar 29, 2023 - Do you enjoy your work? Do you feel inspired in what you do? These are relevant questions to ponder as the Moon is in Cancer and in your 5th house of creative self-expression. Practice bringing more of your creative vision into your work.
Otherwise, you risk falling into the mundaneness of your job, resulting in you feeling incredibly bored and resentful of work. Ask yourself how you can bring more of that creativity into your work.
If you have the belief that work can't or shouldn't be a pleasurable experience, ask yourself why that is and change that. One of the key ingredients to success is loving what you do.
More Horoscopes for Pisces
It's a new day! Literally, in some cases, when The Sun card arrives. But The Sun also represents a new day in your situation you are asking the Tarot about today. Major Arcana cards can be quite ambiguous when it comes to timing, and generally, the meaning of time when Major Arcana cards arrive is…
Let These Tarot Readings Help Guide You Through Your Day
Daily Gemstone & Crystal Reading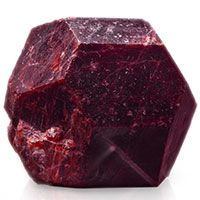 Garnet promotes love and attracts romance, making it an excellent stone to work with for anyone looking to increase the love in their life. This crystal is particularly helpful for those under the signs of Leo, Virgo, Capricorn, and Aquarius, all signs where loyalty is of the utmost importance. Garnet's…
WHAT IS YOUR WORKPLACE MATCH?
Find out how you and your career match up!