Pisces Career Horoscope: Yesterday

Dec 07, 2022 - How much do you allow yourself to rest? Do you permit yourself time to just be, relax and rejuvenate? The Moon is in Gemini and in your 4th house, and is asking you to reflect on those things.
If you're the kind of person who gets caught up in the mode of working non-stop, forgetting to take a break every now and then, practice doing things differently.
We forget that in order to keep working at an efficient and productive level, it is necessary that we take downtime to refill our energy reserves in order to keep going.
More Horoscopes for Pisces
It's a new day! Literally, in some cases, when The Sun card arrives. But The Sun also represents a new day in your situation you are asking the Tarot about today. Major Arcana cards can be quite ambiguous when it comes to timing, and generally, the meaning of time when Major Arcana cards arrive is…
Let These Tarot Readings Help Guide You Through Your Day
Daily Gemstone & Crystal Reading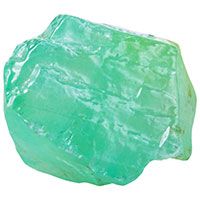 Because its primary chakra is the Heart chakra, working with Green Calcite can strengthen our connection You could also create an "Opportunity Elixir" by infusing your drink with Green Aventurine. Place a small (clean) chunk in your water or tea and let it soak for 30 minutes or more. The…
WHAT IS YOUR WORKPLACE MATCH?
Find out how you and your career match up!