Pisces Career Horoscope: Tomorrow

Jun 05, 2023 - Community is such a determining factor of whether you experience joy or fulfillment at your job. The Moon is in Capricorn today and in your 11th house.
This is highlighting the nature of your relationship to your coworkers. Do you have an easy time working with others? Are you good at delegating? Do you get the sense that the people you work with are striving towards the same visions and goals as you?
These are all relevant equations to ask yourself today. Keep working towards making all those things a part of your reality at work, specifically in relation to others.
More Horoscopes for Pisces
It's a new day and a new beginning when The Fool arrives in your Tarot reading. The Fool is the first card of the Tarot, and is noted by the number 0. This is the start of the Fool's adventure, and the rest of the cards are the experiences The Fool has while on his…
Let These Tarot Readings Help Guide You Through Your Day
Daily Gemstone & Crystal Reading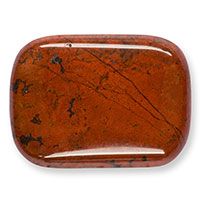 Red Jasper is a form of Quartz, and its energy radiates grounding, passion, and protection. Known as the "Stone of Endurance," it brings stamina, strength, and courage to the user. Warriors often sought it out in ancient times to encourage these traits on the battlefield.   Red Jasper is even thought…
WHAT IS YOUR WORKPLACE MATCH?
Find out how you and your career match up!