Pisces Career Horoscope: Tomorrow

Dec 06, 2023 - What is the current nature and condition of your joint financial partnerships and investments? The Moon is in Libra today and in your 8th house, and it is asking you to reflect just on that. Do your investments give you back as much as you put into them?
That is what determines whether it is an area of your life that deserves your energy and attention or not. Do not waste your time pouring your soul into something that will not provide you with a fair and just reward.
Make sure that those whom you're in financial partnership are coming from the same place as you and seeking the same outcomes. Both parties have to be willing to give as much as they expect to take or receive.
More Horoscopes for Pisces
There is a sense of weariness or defensiveness when the 9 of Wands appears. We see a lone figure here with 8 wands stood up and planted in the ground in front of him. He holds one wand in a guarded position and looks out of the corner of his eye beyond the 8 wands.…
Let These Tarot Readings Help Guide You Through Your Day
Daily Gemstone & Crystal Reading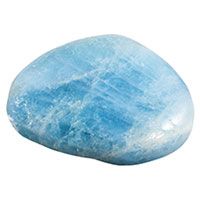 Calming, protective Aquamarine encourages openness and improves communication skills, making it a little bit easier to let people see your vulnerable side. This stone reduces fear and helps you feel more balanced when opening up to others. If you feel angry and aggressive or "seeing red," as it were, we…
WHAT IS YOUR WORKPLACE MATCH?
Find out how you and your career match up!