Pisces Career Horoscope: Tomorrow

Dec 06, 2022 - How good are you at expressing your ideas to others? Do you feel skillful in your communication abilities at work? The Moon is in Taurus and in your 3rd house and these are all questions to meditate on.
Communication can truly be everything sometimes. What good are all your brilliant ideas if you don't have the ability to clearly explain them to your audience? Today would be a good day to advertise yourself and services you offer.
The Moon is also trining Pluto in your 11th house, clarifying that feeling that you have a sense of community in your workplace helps you feel more comfortable sharing your ideas and expressing yourself.
More Horoscopes for Pisces
Let These Tarot Readings Help Guide You Through Your Day
Daily Gemstone & Crystal Reading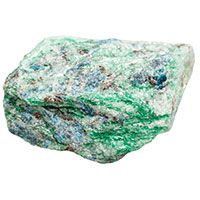 Fuchsite is often associated with healing, loving energy due to this green hue and its ties to the Heart chakra. This crystal allows us to find our inner light and release negative emotional energy, which allows those who use it to become more compassionate and forgiving in our relationships. Due…
WHAT IS YOUR WORKPLACE MATCH?
Find out how you and your career match up!