Sagittarius Sex Horoscope: Tomorrow

Dec 06, 2022 - Today is about the people in your life, Sagittarius, so even if it is a Tuesday and you have work in front of you why not take any opportunity to sneak out of the office early and hit the town with a special someone in tow? Provided you can get out and about–otherwise, you might need to be a little bit creative.
The Moon spends the day in Gemini and your 7th House of romantic relationships, so you're smack dab in the frame of mind to enjoy yourself with a partner-in-crime. Thanks to the fact the primal Sun is in Virgo and your 10th House of career, you might need to deal with a fireworks in the boardroom before you can slink off into the bedroom, but that will throw an endless supply of wrenches into your pleasure plans.
Go forth and have some fun because you deserve it.
More Horoscopes for Sagittarius
Let These Tarot Readings Help Guide You Through Your Day
Daily Gemstone & Crystal Reading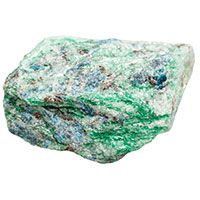 Fuchsite is often associated with healing, loving energy due to this green hue and its ties to the Heart chakra. This crystal allows us to find our inner light and release negative emotional energy, which allows those who use it to become more compassionate and forgiving in our relationships. Due…