Aquarius Career Horoscope: Tomorrow

Dec 02, 2022 - The Moon is in Aries and in your 3rd house of communications today. How skillful are you in expressing your thoughts and ideas in a clear fashion?
If you feel like you could afford to hone that ability of yours, this would be the perfect time to do so. The way we speak and express ourselves is like advertising ourselves in a way.
You want to make sure that it is in alignment with who you actually are and the skills that you have to offer.
More Horoscopes for Aquarius
It's always a wonderful sign when the Ace of Cups appears in a Tarot reading, especially if that reading is asking a simple Yes or No question. The answer, in this case, is most definitely a YES, and the Ace of Cups brings with it an offering of love. This is a loving card to…
Let These Tarot Readings Help Guide You Through Your Day
Daily Gemstone & Crystal Reading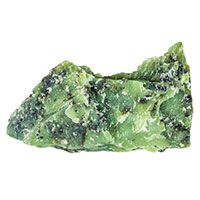 The Serpentine crystal (also called New Jade) can be soothing when we are struggling to overcome feelings of anger or irritability. This stone can help us reset ourselves, find abundance, and manifest healing energy. For energetic Gemini, a sign that needs its good humor and to get others on their…
WHAT IS YOUR WORKPLACE MATCH?
Find out how you and your career match up!