Aquarius Career Horoscope: Tomorrow

Apr 02, 2023 - What is the current nature and condition of your joint financial partnerships and investments? The Moon is in Virgo today and in your 8th house, and it is asking you to reflect just on that. Do your investments give you back as much as you put into them?
That is what determines whether it is an area of your life that deserves your energy and attention or not. Do not waste your time pouring your soul into something that will not provide you with a fair and just reward.
Make sure that those whom you're in financial partnership are coming from the same place as you and seeking the same outcomes. Both parties have to be willing to give as much as they expect to take or receive.
More Horoscopes for Aquarius
It's time to sit back, relax, and enjoy the fruits of your labours when the 9 of Pentacles arrives. We see a woman dressed in lush attire in a garden surrounded by beauty. She has a bird perched on her hand as if she is the calmest creature in the world. In this sense, she…
Let These Tarot Readings Help Guide You Through Your Day
Daily Gemstone & Crystal Reading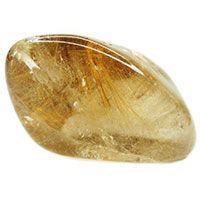 The "rutile" part of Rutilated Quartz refers to the black or reddish-brown needle-like mineral that runs through it. Due to the nature of its composition, it represents balance and duality.  We may forget that, more often than not, we are capable of helping ourselves through our own problems and may…
WHAT IS YOUR WORKPLACE MATCH?
Find out how you and your career match up!