Aquarius Career Horoscope: Yesterday

Mar 28, 2023 - Discipline is discipleship, this means that discipline isn't thinking "oh, I hate doing this but I have to do it anyway." It means knowing that you're doing what you're doing because it is paving the way for you to accomplish what you want to.
It is about being a disciple, a student in service of whatever cause you're devoting yourself to, even if its solely a personal one.
The Moon is in Cancer and in your 6th house of daily routine and work and this is a topic to deeply contemplate on. It is the things that we do every day that create our overall reality and determine whether we can achieve what we want to or not.
More Horoscopes for Aquarius
The 10 of Cups is a wonderful card to see in any reading, and when it shows up in your day, you are being given a message of pure love. For Yes/No questions today, the answer this loving card brings is an absolute YES. You are going to get what you want, and then some.…
Let These Tarot Readings Help Guide You Through Your Day
Daily Gemstone & Crystal Reading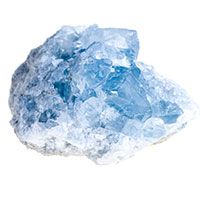 Celestite is a deeply spiritual crystal that helps to connect us to divine wisdom and supernatural forces within the cosmos. This is a crystal to use when you are strengthening your spiritual abilities. It is also a wonderful crystal for those exploring their clairvoyant or psychic abilities. It promotes inner…
WHAT IS YOUR WORKPLACE MATCH?
Find out how you and your career match up!