Leo Health Horoscope: Yesterday

Sep 27, 2023 - During this Moon in Pisces transit, you may feel a stronger connection to your spiritual side and may benefit from activities such as prayer or meditation. You may also feel more compassionate and empathetic towards others, and may enjoy volunteering or other forms of service.
As natural performers, Leos will enjoy group fitness classes like spin or dance, which allow them to showcase their physical abilities and get a confidence boost in the process.
Crystals such as selenite or celestite can help you connect with your spiritual side, and you may enjoy nourishing foods like fresh fruit or steamed vegetables.
There's a lot going on in the 8 of Wands, and there are multiple meanings depending on the question that you are asking of Tarot. When the 8 of Wands appears, generally the meaning implies something happening quickly to help evolve a situation, or something arriving out of the blue. This is a great card…
Let These Tarot Readings Help Guide You Through Your Day
Daily Gemstone & Crystal Reading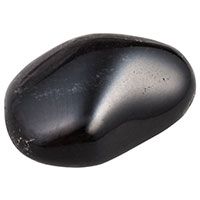 The calming Obsidian crystal is in fact volcanic glass, formed naturally when lava is cooled. It is a safe and grounding stone whose volcanic origins hint at the raw-energy potential inside it. It is a powerful tool for protection and healing.  The signs of Aries, Scorpio, Sagittarius, and Capricorn can…