Taurus Health Horoscope: Yesterday

Dec 07, 2022 - You're drawn towards social activity and connection with other people, Taurus. The potential for falling in love exists today—or, if you're in a relationship, falling in love all over again. Embrace the loving vibes by keeping your heart open and receptive. Balancing the chakras, focusing on the Heart chakra, is recommended.
Rose quartz amplifies loving feelings and compassion. Hold a piece of rose quartz to your heart while balancing the chakras for increased healing.
The desire for instant gratification is high today; avoid overindulging on unhealthy snacks. As long as you get your vitamins and minerals, it's okay to have a treat or two.
More Horoscopes for Taurus
It's a new day! Literally, in some cases, when The Sun card arrives. But The Sun also represents a new day in your situation you are asking the Tarot about today. Major Arcana cards can be quite ambiguous when it comes to timing, and generally, the meaning of time when Major Arcana cards arrive is…
Let These Tarot Readings Help Guide You Through Your Day
Daily Gemstone & Crystal Reading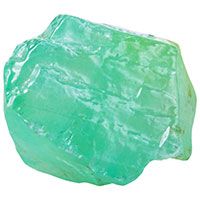 Because its primary chakra is the Heart chakra, working with Green Calcite can strengthen our connection You could also create an "Opportunity Elixir" by infusing your drink with Green Aventurine. Place a small (clean) chunk in your water or tea and let it soak for 30 minutes or more. The…