Taurus Health Horoscope: Tomorrow

Sep 27, 2023 - This Moon in Pisces transit is a time for deep reflection and introspection. You may find yourself exploring your innermost thoughts and feelings, and may benefit from journaling, therapy, or other forms of self-exploration.
Taureans tend to enjoy leisurely movement, so activities like hiking or gentle yoga will help them connect with nature and improve their physical and mental well-being.
Crystals such as rose quartz or rhodonite can help you connect with your emotions, and you may enjoy comforting, grounding foods like warm soups or roasted vegetables.
More Horoscopes for Taurus
The 6 of Pentacles is another one of those dreaded "stage" cards in the Tarot. But it's not to be dreaded, really. The Tarot always tells us what we need to hear. A "stage" card in Tarot is when there is a line at the midpoint of the card that illustrates a grey area. This…
Let These Tarot Readings Help Guide You Through Your Day
Daily Gemstone & Crystal Reading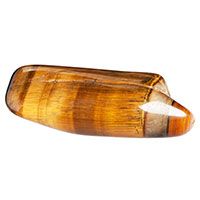 If we are looking to motivate ourselves to make a change or a commitment or are feeling depressed and self-critical, working with or keeping Golden Tiger's Eye near can provide protection and help us to find some sense of balance. Its warmth and brightness, both visually and vibrationally, can help…