Dec 07, 2022 - People are going to be calling your name to come out and play, Leo, and it is up to you to answer them or else they may very well eventually move on and leave you behind, so don't miss out on a chance for excitement and passion!
There is a powerful Full Moon in Gemini today that will beautifully illuminate your 11th House of social groups as well as hopes and dreams, so this is a wonderful opportunity to mingle with a whole new group of people. This sector generally deals with platonic relationships, but with this Moon casting such magical energy in the heavens you could very well see someone leaving the friend zone and entering much steamier territory over the coming few weeks.
Full Moons give you a two-week window to make magic happen, so don't sit back and wait for it to manifest. Do your part!
The Knight of Cups is always a welcome card in any reading, particularly in Tarot readings about love or romance. A wonderful invitation is on its way to you, or you may be the one receiving the invitation. This invitation may be anything from a new date if you are single, to a proposal if…
Let These Tarot Readings Help Guide You Through Your Day
Daily Gemstone & Crystal Reading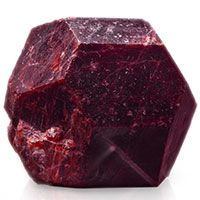 Garnet promotes love and attracts romance, making it an excellent stone to work with for anyone looking to increase the love in their life. This crystal is particularly helpful for those under the signs of Leo, Virgo, Capricorn, and Aquarius, all signs where loyalty is of the utmost importance. Garnet's…