Sep 28, 2023 - Listen to your intuition, Taurus, because it could lead you somewhere special. The Moon spends the day moving out of dreamy Pisces and into fiery Aries and your dreamy 12th House of the subconscious, so you're more plugged in to the less obvious workings of the world rather than dealing with anything concrete.
She will be hovering through this sector for the next two days, and while she will form some very strong angles during this transit, today does have a simpler vibration to it thanks to an easy energy from Neptune dotting the heavens.
That being the case, you might as well check out from your immediate reality and instead pursue your dreams to one degree or another, since that is exactly what the Universe would like for you to do right now. Have fun!
Sep 28, 2023 - Do you feel like you and your partner have a sense of friendship within your relationship? It's important that you have that be a foundation for your connection. The Moon is in Pisces and in your 11th house and it is asking you to…
Sep 28, 2023 - Today is a good day to reflect on the nature of your work community. The Moon is in Pisces and in your 11th house. How connected do you feel to those whom you work with? Do you have a sense of community in your…
Sep 28, 2023 - There is big change coming and now is the time to think of ways you can think outside the box for your financial situation. A big decision is on the way so it is important to trust in yourself right now. Do you have…
Sep 28, 2023 - Under this planetary influence, you may feel a desire to focus on your material possessions and finances. Engage in activities that allow you to manage your resources effectively, such as reviewing your budget or exploring new investment opportunities. The best crystal for you to…
Sep 28, 2023 - Today could be one for the books, Taurus, and if you want to harness that energy then how about letting your fantasies guide you? The Moon is spending the day leaving Pisces and your social 11th House of social groups and global communications and…
More Horoscopes for Taurus
There's a lot going on in the 8 of Wands, and there are multiple meanings depending on the question that you are asking of Tarot. When the 8 of Wands appears, generally the meaning implies something happening quickly to help evolve a situation, or something arriving out of the blue. This is a great card…
Let These Tarot Readings Help Guide You Through Your Day
Daily Gemstone & Crystal Reading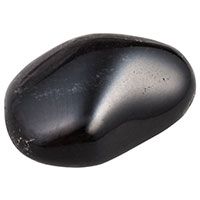 The calming Obsidian crystal is in fact volcanic glass, formed naturally when lava is cooled. It is a safe and grounding stone whose volcanic origins hint at the raw-energy potential inside it. It is a powerful tool for protection and healing.  The signs of Aries, Scorpio, Sagittarius, and Capricorn can…