Apr 02, 2023 - I'd genuinely be impressed if you manage to get anything done today. That's not to say I think you're incompetent or incapable, not at all! What I'm simply saying is that the planets are coming together to illuminate the more fun-loving, creative, and social sectors of your chart rather than their more productive and serious-minded counterparts.
The Moon is spending the day in your passionate 5th House, so you're already going to be in vacation mode even if it is a work day. This buoyant energy is going to be amplified by the fact that throughout the day la Luna will form a number of alignments to various planets throughout the sky, boosting your desire to fly the coop.
There isn't anything wrong with this so long as you find time to get your chores done, so try to plow through your projects first thing then get the ball rolling on whatever path you like.
Apr 02, 2023 - Do you feel it comes naturally to you to remain in touch with the fun and pleasurable parts of your romantic relationships? This is a good question to ask yourself today as the Moon is in Virgo and your 5th house of romance. It…
Apr 02, 2023 - Do you experience joy and pleasure at your job? Do you feel inspired doing what you do? As the Moon is in Virgo and in your 5th house of creative self-expression, these are relevant topics to meditate on. It is crucial that you find…
Apr 02, 2023 - Big changes are on the way but today is about spending some time contemplating and embracing your creative energy, Taurus. Think about your long-term goals and think about where you may need to be flexible in the coming future.  This Moon enhances your creativity…
Apr 02, 2023 - You feel more hopeful and attached to ideas of the future today, Taurus. Engaging with your fantasies and your desires can help you attract the things you've always wanted. Try making a vision board or a list of everything you want to manifest in…
Apr 02, 2023 - This could turn out to be a really wonderful day for you, provided you don't let any nay-sayers stand in your way. The intuitive Moon is moving through your outgoing 5th House of passion and romance, so please get out and enjoy yourself. Throughout…
More Horoscopes for Taurus
On the one hand, the Knight of Pentacles is in no rush, not in a hurry to get anywhere. But on the other, the road ahead of the Knight and the red laurels on his dress and horse indicate he is ambitious and has a bright future ahead. When the Knight of Pentacles appears, the…
Let These Tarot Readings Help Guide You Through Your Day
Daily Gemstone & Crystal Reading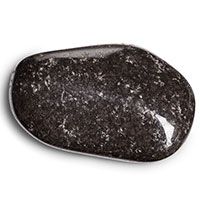 Known for its properties of encouragement, strength, and protection, Onyx connects very closely to our primary chakra, the Root chakra. This is because both Onyx and our Root chakra connect to our sense of safety, security, and our physical identity or sense of self.  The properties of this crystal are…