Aquarius Daily Horoscope: Tomorrow

Sep 23, 2023 - Okay, time to let loose and heave a sigh of relief because the planets are telling you to shake it off! The primal Sun has spent the last month moving through Virgo and your intense 8th House of shared resources and finances, which can be great for getting your money in order but doesn't make for the lightest of transits.
Today he waves farewell and jumps into Libra and your expansive 9th House of foreign cultures and long-distance travel. While the world might have felt very tight and boxed in lately, all of a sudden it's going to feel like someone kicked open a door and a few windows to boot. Now that you've got all your ducks in a row you can go out into the world and look for new opportunities to fulfill you, which is probably very needed after all the hard work you've been putting in.
Get going, the world is waiting!
Sep 23, 2023 - Today is the perfect day for you to communicate those feelings that you generally don't feel comfortable sharing with your partner. The Moon is in Capricorn and in your 12th house. True connection is not possible if you are not willing to share your…
Sep 23, 2023 - The Moon is in Capricorn today and in your 12th house. This brings the focus to any hidden, negative feelings you have about your work that could be compromising your potential for success. Do you allow yourself to see the things that you don't…
Sep 23, 2023 - The more you focus on your inner self right now, the more you are able to see things with greater clarity. You may be struggling with a financial decision right now but everything will become clear with time. Trust in yourself. Unexpected events may…
Sep 23, 2023 - This Moon in Capricorn transit is a great time for Aquarius to focus on their relationships with others. Take time to connect with loved ones and build meaningful connections. To balance the energy, engage in activities that promote creativity and self-expression, like writing or…
Sep 23, 2023 - Busy, busy, busy; the stars overhead are going to be keeping you BUSY today, so don't be surprised if sex and instant gratification have to get shunted quite a ways way down your list of priorities. The Sun leaves Virgo today and jumps into…
More Horoscopes for Aquarius
The Knight of Pentacles is in no hurry. We see no sudden movement in this card. He is resting on his horse, and looking at his pentacle almost as if he is meditating on it, or more aptly, considering his next move. Knights often bear messages or information, but also represent the mid-point of a…
Let These Tarot Readings Help Guide You Through Your Day
Daily Gemstone & Crystal Reading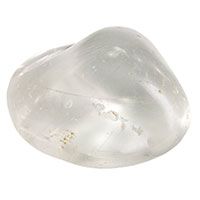 Clear Quartz is a multi-use crystal that is helpful to all zodiac signs and all seven chakras. Known for its powers to amplify and enhance, this is a healing crystal unlike any other. It is one of the most powerful stones to work with because it acts as an energy…