Aquarius Daily Horoscope: Yesterday

Dec 03, 2023 - Do you want to work or do you want to go out and play? It looks like the latter, but the stars have an entirely different perspective so let's examine that, shall we? Venus is moving through Libra and your adventurous 9th House of foreign cultures and travel, turning your attention to the great big yonder.
Throughout the day she'll form a very intense squares to Pluto in Capricorn and your sleepy 12th House of the subconscious, so even if you're in an expansive mood, chances are you're going to have a hard time figuring out where to focus your energy.
Take things one step at a time and don't force yourself into anything you're not ready to take on. Even you need to take time for your emotional well-being, so don't treat yourself like a robot, okay?
Dec 03, 2023 - The Moon is in Leo and in your 7th house of partnership, however today it is also squaring Uranus in your 4th house. You are being asked to realize the importance of spending downtime with your partner. Allowing yourself to just be with one…
Dec 03, 2023 - Bring your attention to your business partnerships. What's the nature of your relationships with those whom you work with? Today the Moon is in Leo and in your 7th house. Can you afford to compromise more in your interactions with others? A necessary ingredient…
Dec 03, 2023 - Now is the time to take some time out and form a new plan when necessary. Take time to ground yourself today if possible as this enables you to view your financial situation with a clearer mind. You have the potential to explore new…
Dec 03, 2023 - This transit can bring a focus on your inner transformation and personal growth. Consider exploring new spiritual practices or diving deeper into a hobby or interest. Taking a salt bath or using Epsom salt in your shower can also help release any negative energy.
Dec 03, 2023 - It's a beautiful day for romance, Aquarius, but there is at least one little fly in the ointment so let's examine the details then we'll decide what to do about it. Venus is currently moving through Libra and your 9th House of travel and…
More Horoscopes for Aquarius
The Knight of Pentacles is in no hurry. We see no sudden movement in this card. He is resting on his horse, and looking at his pentacle almost as if he is meditating on it, or more aptly, considering his next move. Knights often bear messages or information, but also represent the mid-point of a…
Let These Tarot Readings Help Guide You Through Your Day
Daily Gemstone & Crystal Reading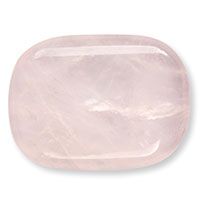 Rose Quartz is one of the most loving, gentle crystals available. Bringing us positive energy, Rose Quartz can assist with love, relationships, and self-care. It can even help those suffering from self-esteem that is too low or too high.  With anything to do with love, Rose Quartz is right there…